'During Bill's lifetime he didn't get many breaks, but for once, when he needed a good break most...he got one. The Puget Sound Guardians were assigned to his care.' -Client Family Member
Executive Staff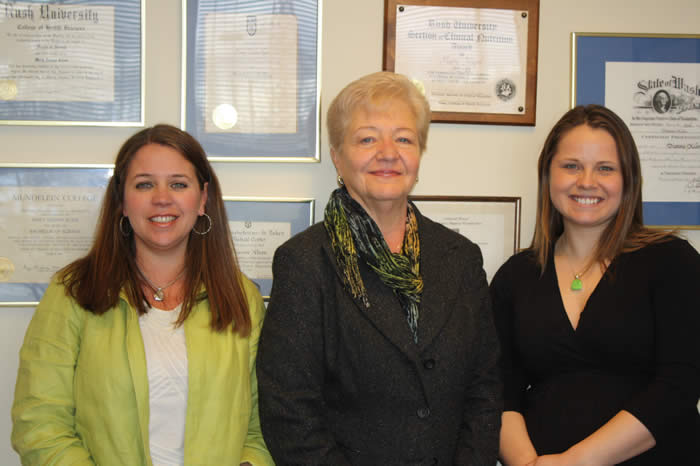 Our Executive Staff Team
Under the sound guidance of Dianne Klem, this unit carefully manages the senior operations of the agency, monitors each client's case and establishes long-range plans to ensure continued success in serving those in need.
Dianne Klem, MS, CD, CPG, Executive Director
As Director of PSG, Dianne Klem has oversight of all client court appointments and senior management involvement in case management, financial planning, court proceedings, estate management planning; as well as all matters related to advocating, promoting individual autonomy and quality of life on behalf of each individual client. Dianne first embraced these significant responsibilities in 1992 when she founded PSGA guardianship services. In 2000, Puget Sound Guardians, a Washington State Non-profit, was incorporated, and since that time has grown to offer a wide variety of guardianship and trustee services. Since becoming a professional guardian, Dianne has recovered hundreds of thousands of dollars for clients who had funds wrongly taken from them.
With a Bachelors Degree from Loyola University in Nutrition and a Masters Degree in Clinical Nutrition and Hospital Administration from Rush University, Dianne completed an internship as a Registered Dietitian and went on to design and implement a national program integral to the improved management of patients at risk from diabetes, stroke and neurological diagnoses. Ms. Klem also helped with the opening and ongoing treatment of patients in a widely successful medical transplant unit. Her ingenuity and drive to secure the best situation possible for each of her clients, no matter the degree of difficulty it entails, makes Dianne one of the most valuable advocates to have on your team.
Administrator
Our Administrator began her work with PSG in 1996.She is a principal and serves as administrator of PSG.A graduate of University of Puget Sound as a Business Major, she also earned a Certificate in Fundraising from University of Washington. Giving her time and skills in service to the community is a priority for her. She has served on the board of Lifenet, now Compass Health, and is currently a board member of The Dance School. A guild member of the Providence General Children's Association and a member of St. Vincent DePaul, she also acts as a liaison for the North Everett food bank. Our Administrator has a diverse professional background, working 24 years in business, social services and nonprofit sectors. With her 'can do' spirit, she is intragal to the smooth running of Puget Sound Guardians.